Aug. 29, 2012
The Lamu Conservation Trust is in full swing on the ground and in the air over Amu Ranch within the fascinating yet fragile Lamu District. Illegal poaching, logging and cattle intrusion is being prevented with visible results on the ecosystem and its wildlife.
Each morning just after sunrise the Trust's Cessna 185 heads west over the historic Lamu town to Amu Ranch and its neighbouring environments to conduct its aerial surveillance, where wildlife is counted and recorded, and illegal activities are reported.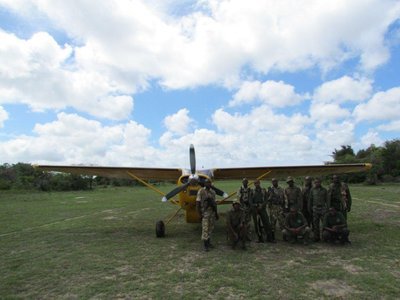 Each aerial reconnaissance flight uncovers a wealth of information, revealing trends of wildlife as well as the movements of huge herds of illegal cattle and signs of prohibited logging and poaching. On one typical flight over the LCT's conservation area our aerial surveillance unit recorded the following wildlife sightings:

Oribi 2
Waterbuck 10
Fresh logged dohm palms
Topi 100
Topi 50
Giraffe 5
Topi 10
Topi 10
Giraffe 4
Waterbuck 10
Giraffe 1
Ostrich 1 (male)
Giraffe 50
Giraffe 43
Buffalo 120
Giraffe 22
Giraffe 61
Buffalo 50
Buffalo 50
Buffalo 100
Dead buffalo 1
Kudu 1
After one and a half hours of flying the aerial team lands close to the Amu HQ to begin the day's ground operations and log and report all aerial sightings. During these morning hours camera traps are collected from the field and images are downloaded and complied before being replaced by the rangers who patrol the area on foot, recording wildlife sightings and photographing occurrences.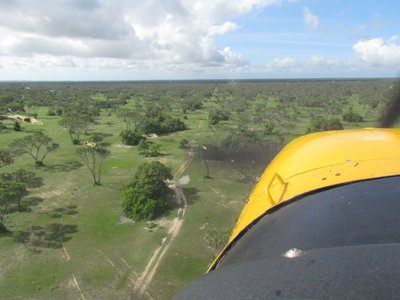 Tracks and spoors are also recorded revealing the presence of leopards, hyenas, lions and a host of other species, many appearing on the camera trap photos. The camera traps are being placed in increasingly remote and heavily forested areas within Amu and its environs in an effort to discover yet more exciting species like the critically endangered Aders' Duiker.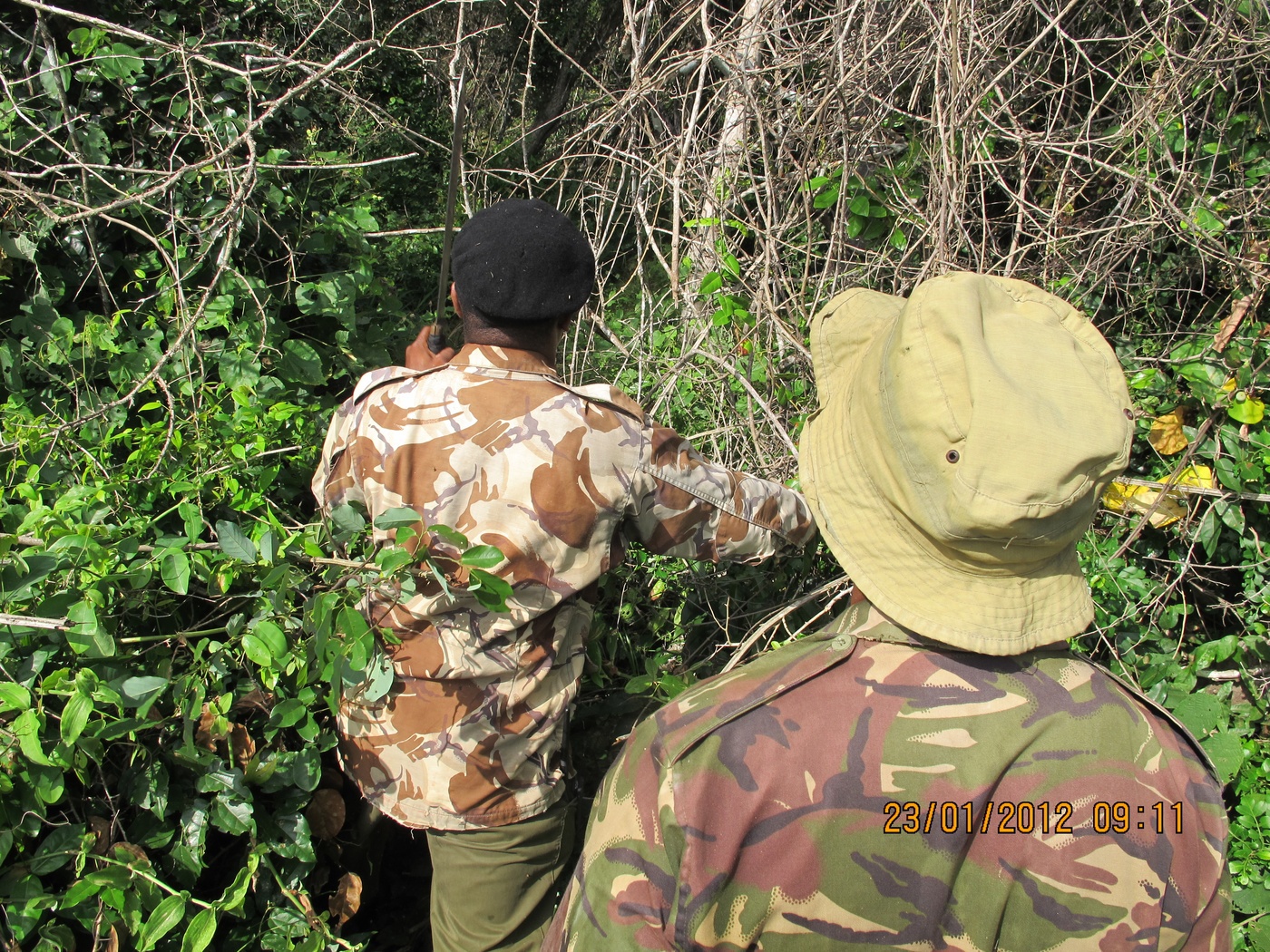 The security team always follows-up on reports from the aerial surveillance team. With GPS coordinates collected from the air, the team track the presence of illegal loggers, poachers and the intrusion of illegal cattle.

All data collected is then recorded and entered into our database system, providing the team at Amu with an overview of natural and illegal activities occurring on Amu in correlation with wildlife trends and movements, which indicates where focus needs to be placed in order to effectively prevent destructive actions on the environment, whilst protecting the wildlife and their natural movement corridors.