May. 10, 2013
In order to effectively and efficiently provide security and protection over Amu Ranch the Lamu Conservation Trust in partnership with the David Sheldrick Wildlife Trust is in the process of completing a new anti-poaching and security ranger outpost located along Amu's sensitive south-western border.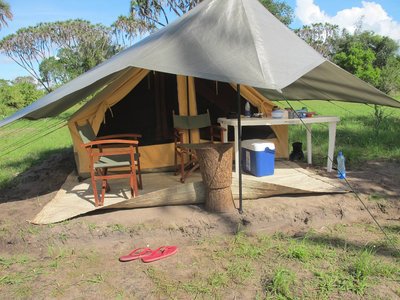 The LCT'S Anti-Poaching Unit on Amu Ranch, which employs over twenty rangers and armed Kenya Police Reservists, has been providing dedicated security and patrolling tirelessly to combat damaging illegal activities including poaching and snaring, illegal logging, livestock intrusion and human settlement, which are all threatening the future of the area.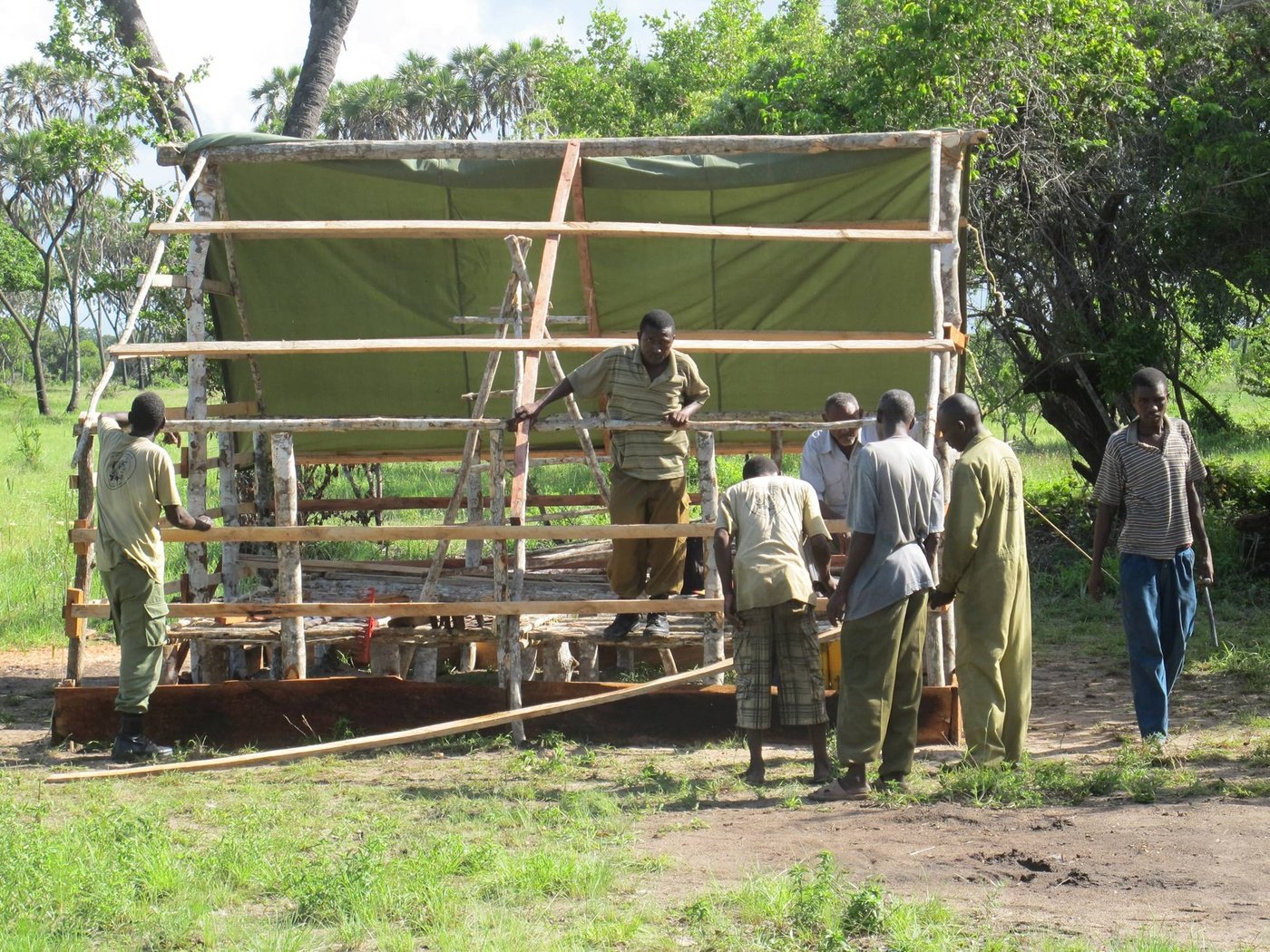 The teams have been removing wire snares and uncovering traps, apprehending offenders, deterring livestock intrusion and preventing the abuse of natural resources. There is support on the ground from another 20 staff members who maintain over 20km of security access tracks and assist with patrols whilst managing and implementing all field activities in coordination with the aerial surveillance plane and pilot who patrols the skies over Amu and the surrounding areas frequently.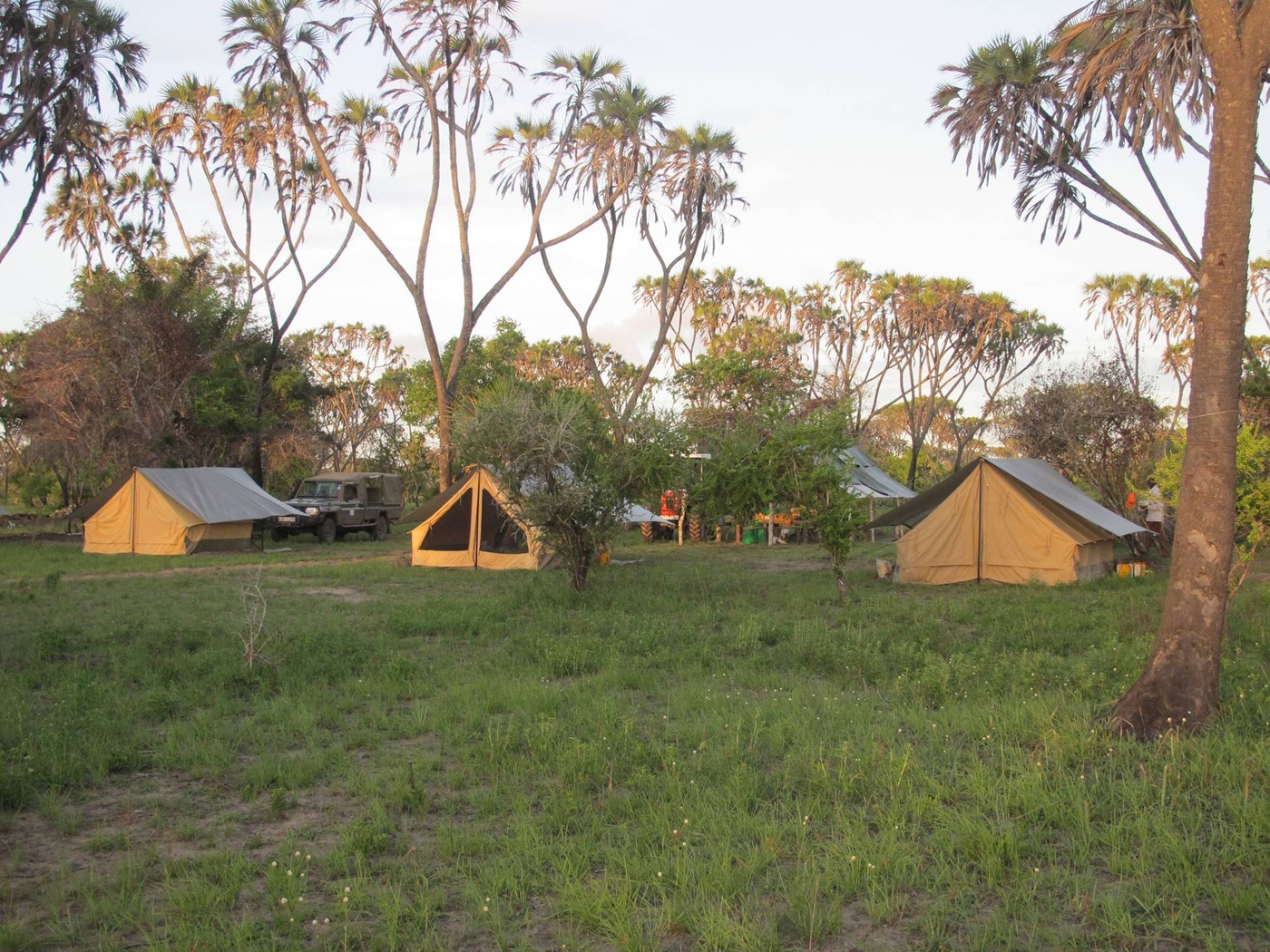 These strategic operations are a permanent presence throughout Amu and have had a significant impact on the condition of the environment in the last twelve months showing remarkable results, such as forest and grassland regeneration as well as increased wildlife populations with impressive numbers of threatened species now evident.
This new outpost will not only relieve pressure on the current central HQ but will significantly increase security over the ecosystem by providing a stronger presence in one of the ranch's most vulnerable habitats, ensuring that all anti-poaching and security efforts will be both more effective and economical. The site of the new outpost is being established within an area of threatened wetland habitat in the western zone of the ranch frequented by huge numbers of wildlife during both the dry and wet seasons, and is a hotspot for targeted poaching and illegal intrusion and habitat destruction.
With the support of the Kenya Wildlife Service and the Kenya Forestry Service, the LCT is beginning to deploy daily foot and vehicle patrols from this new ranger outpost safeguarding the surrounding areas with dedicated rangers and armed Kenya Police Reserve officials. Through these patrols security will be provided for habitats, wildlife and people, whilst data on the status of species, natural resources and forest quality will be recorded to enable informed management decisions and the long term success of environmental monitoring systems.
Where possible any infrastructure on Amu Ranch utilises ecological natural resources, and the new ranger outpost will follow the template of the ranch's current structures at Farouk's Camp by using reclaimed wood and 'makuti' thatching, which consists of dried palm fronds interwoven to create solid and long-lasting roofing and partitions suitable for the hot conditions of the Lamu area, as well as canvas tents.
The ranger outpost will consist of an office base, ranger mess area, canteen/kitchen, and a dormitory and washing facilities suitable for a team of eight men. The outpost will have sustainable access to water as well as solar power for communications, whilst stores and a garage area will be constructed for supplies, equipment and vehicles.